In December, it will be 18 months since Tracey came to Buffalo. Originally from a small town outside Atlanta, she remembers a childhood filled with peace, quiet, and a little boredom.
"I've always been an adventurer," she explains, a smile tugging at her mouth.
After a rough divorce, Tracey's sense of adventure attracted her to Brandon. The couple left Georgia on a trek across the country, living out of their car. It wasn't long before Brandon began to physically abuse her. When he asked her to cover up her bruises with make-up, Tracey refused.
"Why should I help you hide what you did to me?" she would ask. Despite Tracey's fighting spirit, the cycle of abuse eroded her confidence and identity. Brandon berated her for small missteps and made maintaining a relationship with her family difficult.
When she spoke to others, he would erupt in violent jealousy. He robbed Tracey of her self esteem with his words and hands. Soon, she lost the concept of who she was and surrendered herself to her new reality.
When Tracey and Brandon visited her son in Florida, she learned he was suffering from drug dependency. She begged him to come with them, but he refused. Then Brandon forced her to leave her son behind. It woke Tracey's will to fight.
"I would rather sit alone at a bus stop than spend one more day with that man."
Tracey finally had the strength to leave Brandon. Alone and friendless, she found herself in Buffalo, where she was able to find part-time work at a restaurant. She spent her wages keeping her car insured, paid for, and running. She slept in the vehicle at night and would wash up in the restaurant bathroom before her shifts. During this time, Tracey found Friends of Night People.
"As a woman, you care about your appearance," she explains. "It was so hard to keep up my hygiene while I was living in my car. Being able to come to Friends of Night People and take a shower… it made me feel like a person again."
"I have people who care about me at Friends of Night People," she says. "I'd like to call Buffalo my home."
When Tracey applied for housing support, Friends of Night People helped her with the forms. "They respect me," Tracey says. "They reached out to see how I was doing… they knew what I was going through. They're my friends. I really mean that. I consider everyone working here my friends… my family. They've never given up on me. I depend on them for emotional support."
Supported by your donations, Friends of Night People volunteers truly are just that — friends. Caring begins with you People like Tracey have fallen on hard times, and they depend on Friends of Night People to get their lives back. We depend on you to help make it happen for so many of those in need. Your gift
will help us provide warm nutritious meals, showers, housing assistance, and hope.
Thank you!
Sincerely,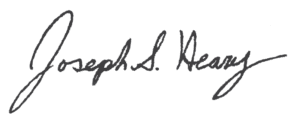 Joseph S. Heary
Executive Director
PS. Do you know how it feels to have difficulties with housing and food? Well, this is why our six free feeding programs across Buffalo, and our essential needs programs have existed since 1969. This winter, you can give them food and hope.
PSS. Making a monthly gift is easy, convenient, and helps you and I fight hunger and homelessness all year.
These can be set-up online for as little as $10.00.